About Us
Give us a call today: 908-537-6770
What started as two brothers in Washington, NJ, providing quick and easy HVAC support for friends and neighbors, quickly turned into a fully developed company with comprehensive services for all homeowners. Learn about our journey and more by calling the team at Schaible's Plumbing & Heating Inc.!
We've been in business for over 35 years.
We're communicative about every step of our work.
We have a large staff capable of getting the job done.
We know that our reputation is on the line with every job we take on, so we never leave customers hanging. We'll address your heating, cooling, plumbing, and water treatment needs with expert precision and a kind attitude.
Contact Schaible's Plumbing & Heating Inc., local experts based in Hunterdon County NJ who truly care about you and your home in New Jersey or Eastern PA.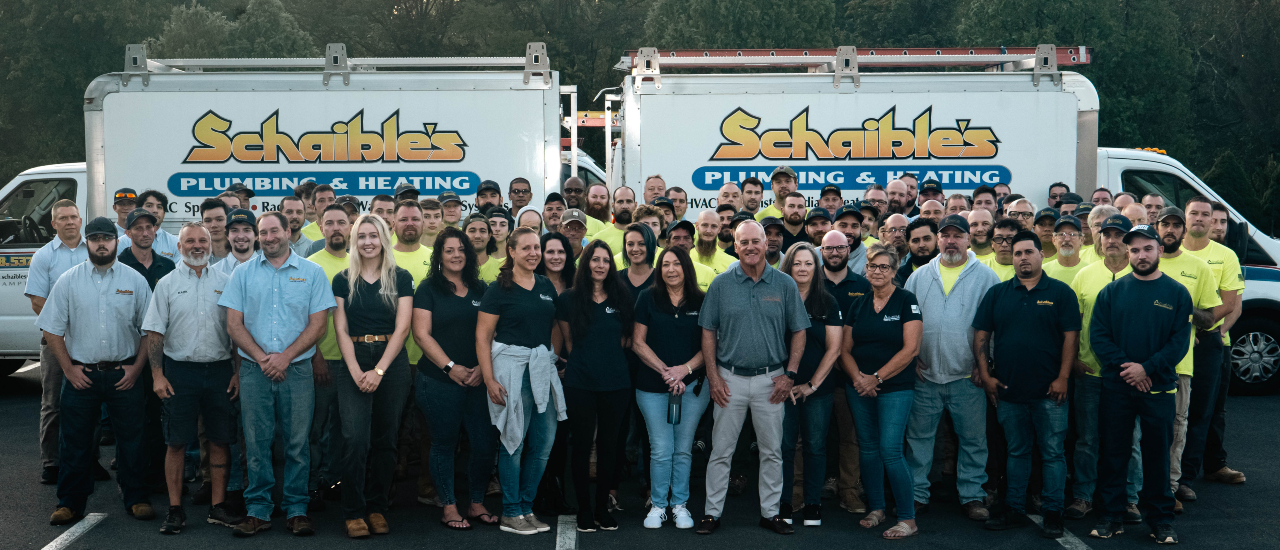 Our Core Values
Here are just a few reasons why we're proud to serve the members of the Hunterdon County, NJ community and beyond:
Professionalism. We present ourselves in public with a sense of pride. Our high quality work and expert solutions speak for themselves.
Innovation. We continually strive to look at every problem with fresh eyes and are constantly on the lookout to improve our operations.
Flexibility. We are not tied to "the way we've always done it." We try new strategies and, most importantly, we work together to achieve common goals with our employees and customers.
Knowledge. We love being able to answer all of our customers' questions and we offer service with an incredibly high level of competence.
Integrity. We trust each other to fulfill commitments and we provide high quality work so our community can trust us too. You can rest assured that you're working with a team whose heart is in the work they do.
Tell Us About Your Problems!
We're here to help, and the first order of business is getting in touch with any homeowners in the Hunterdon County NJ area, throughout New Jersey and Eastern PA who need support. Are you looking to upgrade your home comfort system? Or perhaps you've got a plumbing leak that needs to be fixed? We're on standby and ready to help!