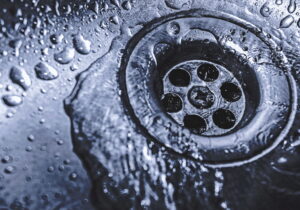 You probably don't give the plumbing in your home much thought until some thing goes wrong. And when something does go wrong, it's usually an emergency situation that requires immediate attention. The good news is, plumbing problems don't usually pop-up overnight, so you can usually stay ahead of major emergencies.
Most plumbing problems have early signs and if you identify them soon enough, you can prevent a negative impact to your home and family. Our team is here to help whether you need to fix a problem or upgrade your bathroom plumbing in Flemington, NJ. You can keep reading to learn more about the three most common bathroom plumbing problems that we see and the signs that you can identify for each one.
Running Toilet
Running toilets are a major problem in homes. It's easy to ignore the sound of water running through your toilet, especially since you don't spend a whole lot of time in your bathroom. You may not even realize that your toilet is running around the clock and using water until you get your utility bill. But a running toilet can easily consume thousands of gallons of water per month, doubling or even tripling your costs for water usage.
If you hear your toilet running when it hasn't been flushed, you definitely want to address it. Many times, you can open the tank and see which components need to be replaced, completing the job on your own. If the problem persists, you are welcome to give our team a call and we can troubleshoot to figure out what's going on.
Faucet Leaks
It is also common to have leaky faucets in your bathroom. You may notice water dripping from a sink faucet or shower head. A few drips don't matter that much, do they? But a persistent leak from any faucet can add up quickly, just like a running toilet. You're likely losing hundreds of gallons of water per month without even realizing it.
Many times, our team just needs to tighten fixtures that are in your walls attached to your bathroom plumbing. In some cases, we may need to replace a pipe here or there that has worn down enough that it is not as effective as it should be. You may notice a decrease on your water costs following a bathroom plumbing tune-up.
Lack of Water Pressure
And if you're not facing leaks, you may be facing the opposite problem, which is low water pressure. If your home has particularly hard water, minerals may be building up behind the mesh covers on your bathroom faucets. Even though these minerals are not visible to your eyes, they can build up over time to create a sediment inside of your faucet. The sediment blocks water flow to create the illusion of lower water pressure.
Really your water pressure is just fine, but it is facing an obstruction before reaching your sink or shower. You can remove these mesh covers, rinse them off and replace them. If your water pressure does not improve after doing this, you can give our team a call and we can look deeper within your plumbing system. There's always a chance that there is a clog in a line that leads into your home that is contributing to lower water pressure.
Contact Schaible's Plumbing & Heating Inc. to schedule an appointment for air conditioner services that get the job done.