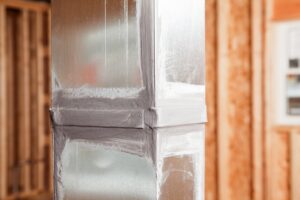 Have you ever been confounded by a technical problem with a computer, or perhaps your car, and you finally realized that it was just one pesky component that seemed to malfunction on a whim?
Perhaps you had a loose plug in your computer, or your car was missing a wheel bearing and the whole thing was wonky.
Well, this is why HVAC work is so technically precise: there are many intricate components in your heating system that all have to work together in order for things to function correctly.
One of those components is your air duct system. This is the pathway that all of the air created from your heating or cooling system must travel, and if it's in bad shape, then you're not going to be too happy with your home comfort.
You could have the best heating system in Hunterdon County, NJ, but without having ducts in good shape, you'll be lucky to feel a fraction of that heat when it finally reaches the room you're in.