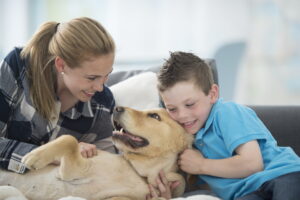 If you know anything about air conditioners, you may know about some of the common AC problems that need to be fixed over the life of your air conditioner. But what about less common air conditioner problems?
Unfortunately, usual air conditioner problems do come up from time to time. And when they do, you need AC repair in Flemington, NJ. Keep reading to learn more about the less common AC repairs we deal with and then give our team a call when you need service.
Outdoor Unit Sinking
When your air conditioner is installed, part of our job is to make sure that the outside unit is secure. It sits on a foundation of some sort, usually a square slab of concrete. While it does not happen often, it's possible that your outdoor unit can sink into the ground or become unlevel as years go by.
If you notice your outdoor air conditioner leaning to one side or the foundation sinking down into the ground, it's a problem you want to get addressed right away. Your outdoor unit has to work efficiently in order for heat and humidity to escape your home as part of the cooling process. Otherwise, heat and humidity can get trapped and re-release inside of your home, making it harder for your AC to cool down the temperature.
Rodent Damage
If rodents get into your home, they can do damage to your air conditioner. Most of the time rodents come inside during the winter season when it's cold. They are looking for a place to stay warm and your attic or basement may become their temporary shelter. As a result, these rodents may claw or chew through air conditioning components and ductwork.
Holes in ductwork can allow cool air to escape as well as allow dust and dirt to circulate with clean air. If rodents chew through electrical connections you may have fire hazards and notice a difference in how well your AC cools your home. Aside from fixing your air conditioner, you also want to find a way to get rid of rodents and prevent them from coming back in your house again so you don't face the same problem in the future.
Water Damage
When you think of water damage to your home, you may not worry much about your air conditioner. However, leaks that happen near your AC unit can have a negative impact on its operation. Water can damage components or lead to mold and mildew growth. The most common place we see water damage is in attics if there are roof leaks.
This is one reason that annual air conditioning maintenance is so important. Our team can assess your air conditioner for a variety of problems, including damage that comes from outside sources like a water leak. If we do notice anything unusual, we can let you know so you can pursue repairs and prevent any additional damage from happening.
Contact Schaible's Plumbing & Heating Inc. to schedule an appointment for air conditioner services that get the job done.