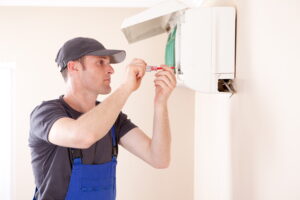 This is a good question and it's one we get often. Heat pumps aren't as recognizable as furnaces or other heating appliances like space heaters, so it's fairly normal to have a skewed idea of how they work. Think of it this way: try imagining a heat pump in your head. Do you know what it looks like, sounds like, or runs like? If the answer is "no" or "not really," then this is the blog post for you.
Let's get you well acquainted with heat pump technology! These systems are powerful, versatile, and highly efficient heating and cooling systems. They're all the rage these days and they're going to be one of the most useful tools we have to lower carbon emissions and fight climate change.
We're going to talk about why a heat pump in Hunterdon, NJ might be the best purchase for your home.